[tabs][thead][tab class="active" type="tab" href="#AMJ_2013_DesignPanel" title="Design Panel"][tab class="" type="tab" href="#AMJ_2013_DigitalPanel" title="Digital Panel"][tab class="" type="tab" href="#AMJ_2013_ElectronicCraft" title="Electronic Craft Panel"][tab class="" type="tab" href="#AMJ_2013_Electronic" title="Electronic Panel"][tab class="" type="tab" href="#AMJ_2013_Photography" title="Photography Panel"][tab class="" type="tab" href="#AMJ_2013_Print" title="Print Panel"][/thead][tcontents][tcontent class="active" id="AMJ_2013_DesignPanel"]
Design Panel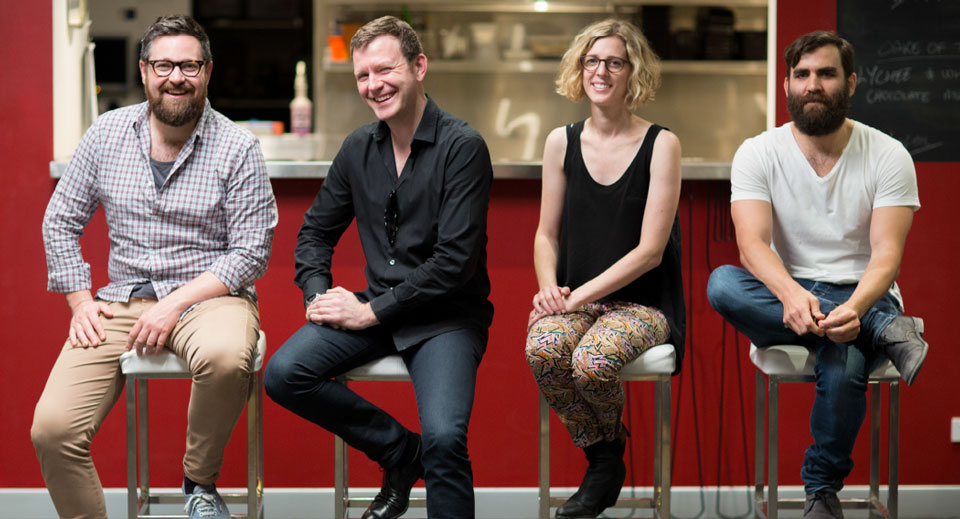 [row class="row-fluid"][col class="span3″]
Christopher Doyle
Creative Director Christopher
Doyle & Co
With over ten years experience in brand and design, Chris' work has been featured on blogs from around the world, been used as the basis for education material in Europe and the United States and formed part of a feature article for UK magazine Creative Review.
In 2009 he was named one of Indesign Magazine's Top Ten Faces and Forces of Design and in 2011 his work was selected to be part of Graphic Design: Now in Production (GD:NIP), a joint exhibition with the Cooper-Hewitt and the National Design Museum in America.
He has received numerous national and international awards including an Aria nomination, a D&AD Yellow pencil, a Cannes Lion and an AGDA Pinnacle. He has also served as a judge at D&AD, AWARD and AADC.
[/col][col class="span3″]
Dan Johnson
Creative Director
Hoyne Design (Panel Chair)
As Creative Director of the award winning Melbourne Design Studio, Hoyne Design, Dan has worked as an international brand consultant for over 13 years, running creative teams and businesses in the UK, Australia and New Zealand.
His work has been published in books and creative journals across the world including Communication Arts, Creative Review, Design Week, Desktop Magazine and Grafik. He has won numerous coveted awards and has been recognised by prestigious creative schemes including Art Director's Club, AGDA, D&AD and Graphis.
Dan has held three positions as Creative Director and worked for leading agencies including The Partners, Interbrand and Radley Yeldar.
[/col][col class="span3″]
Linda Jukic
Creative Director
Moon Communications
Linda Jukic has won numerous Australian and international awards for her creative work, which ranges across brand, print, video, digital, social and environmental.
Linda's holistic approach combines solid strategic thinking with a strong design sensibility, always putting the brand and consumer at the heart of what she does. This approach has not only gained good results for her clients, but has won multiple personal accolades such as the City of Milan, Young Designer of the Year Award and a coveted Australian Graphic Designer's Association (AGDA) Pinnacle.
In 2011 Linda was named one of Australia's Power 20 by Australian Creative magazine. Linda has appeared as a speaker at AG Ideas, AGDA events and a multitude of tertiary education institutions. 2
[/col][col class="span3″]
Andrew Suggit
Creative
Freelance
Andrew is a Freelance Creative with over ten years experience specialising in Brand & Corporate Communication. He has worked with some of Queensland's largest companies and sporting teams including Energex, Arrow Energy, Gladstone Ports and the Gold Coast SUNS.
With a background in Built Environment — Landscape Architecture and Urban Design, Andrew explores the relationship between the built environment and place making, with his most recent project, The Golden Sans Project documenting residential and urban type which has forged the identity of the Gold Coast which has gained local, national and international attention. Andrew has been a BADC Judge, Folio reviewer for Griffith
[/col][/row][/tcontent][tcontent id="AMJ_2013_DigitalPanel"]
Digital Panel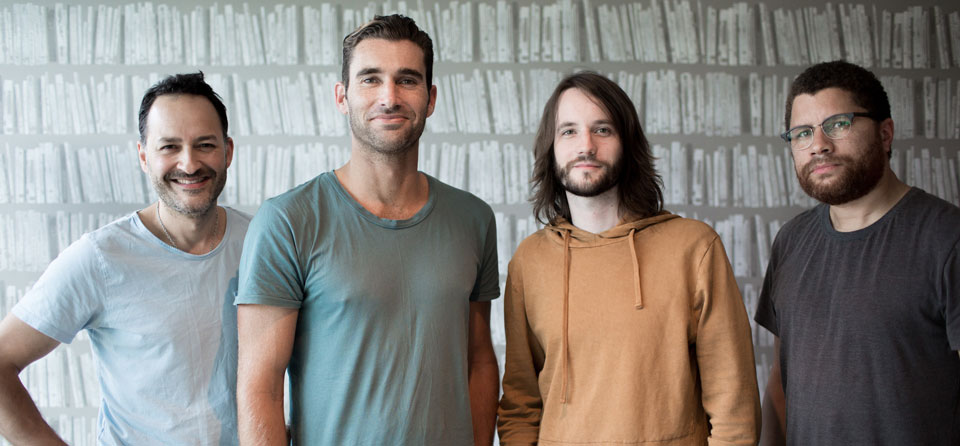 [row class="row-fluid"][col class="span3″]
Phil Nobay
Creative Director
Pusher
When Phil began his career, digital meant something you do with your finger. He started out in London in the early 90s at a small direct marketing agency that had no computers. Which was okay, as they hadn't invented the Internet yet.
From there, he progressed to some of London's leading, integrated agencies, like Y&R, GGT and McCann. During this time, he worked on some of the biggest brands in the world.
Phil moved to Brisbane in 2004, working at Euro RSCG and Clemenger, before becoming Creative Partner at independent agency, Gallery De Pasquale.
In 2012, Phil became one of the first members of the fast-growing team at Pusher Brisbane, B&T's Queensland Agency of the Year. He now understands the true meaning of digital.
[/col][col class="span3″]
Chris Little
Creative Director
M&C Saatchi/Mark
Starting at Mark in 2008 as an Art Director, Chris has spent time in both the Sydney and Melbourne offices and in late 2012 returned to the Sydney team to take on the role of Creative Director. Chris has played an important role in introducing several clients to the agency including EMI and most recently Red Bull and has enjoyed great success on several highly awarded Google projects in the last 12 months.
Before arriving in Sydney, Chris lived in Stockholm, Sweden working for action agencies Lennandia and Trigger/Momentum.
Chris was born in Noosa Heads and attended high school and university in Brisbane so he takes great pleasure watching the State of Origin series from NSW each year.
[/col][col class="span3″]
Andrew Fergusson
Creative Director
Droga5 (Panel Chair)
After completing a design degree, Andy went on to work at WhyBin TBWA TEQUILA where he stayed for many years, building banners for banks, and great websites for bad movies. He also represented Australia two years running in the Cannes Young Lions competition.
Following that, he moved on to a small agency, which somehow grew into a rather large one. And at Droga5 he remains as a CD, navigating the intersection between phone plans, flight paths, groceries and world peace. Along the way he's picked up a few awards for his troubles, from the likes of Cannes, D&AD, One Show, FWA and more.
[/col][col class="span3″]
James Theophane
Creative Director
Holler
James Theophane, or Theo, is a Grand Prix award winning Creative Director. He has worked with Clemenger BBDO, R/GA, Lost Boys, Modem Media, Framfab and Wheel.
He has created the "World's first spoken-word trending engine", given telekinetic powers to everyone, created a gigantic interactive chandelier that played Christmas carols. Hacked an oil painting and launched a fully interactive round the world yacht.
He has created work for Skittles, TED Talks, Nokia, Rankin, Sony PlayStation, Wired Magazine, Heineken and Audi. He has won a few awards such as Cannes Lion, One Show, D&AD, Webby, LIA, Clio, New York Festivals and AWARD.
[/col][/row][/tcontent][tcontent id="AMJ_2013_ElectronicCraft"]
Electronic Craft Panel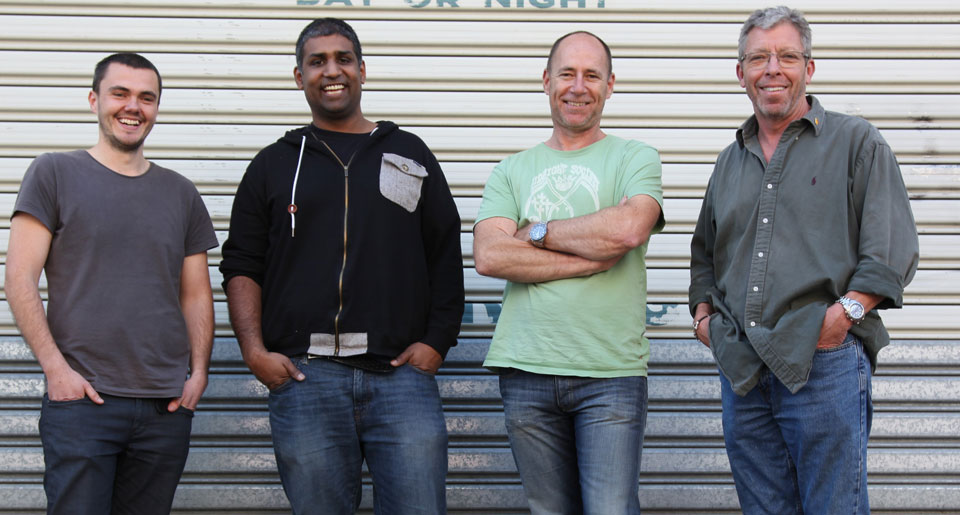 [row class="row-fluid"][col class="span3″]
David Edwards
VFX Supervisor
Method Studios
David Edwards is a Visual Effects Artist with nearly 10 years experience in Sydney and LA's high-end commercial market. Having served as a Senior Flame Artist / VFX Supervisor for some of the industries highest regarded post houses his extensive experience and excellent client skills makes him the perfect lead and supervisor on complexed projects.
He learned the ropes of the post production industry starting in Nuke and was running client supervised Flame sessions within a few years. David showed strengths in work flow, job management and anticipating and delivering client creative needs.
After 6 years on the box, he joined the team at Animal Logic, and over his two years there, he was the lead artist on many challenging projects and quickly made a name for himself as a reliable, experienced and talented VFX artist both here in Sydney and in their LA studio.
After 2 years at Method Studio's in Sydney, David has grown into his current role of VFX Supervisor, moving into onset supervision and creative team management, he is able to deliver commercials of any complexity and scale.
[/col][col class="span3″]
Ramesh Sathiah
Creative Director
Song Zu (Panel Chair)
Ramesh Sathiah is a Partner and Creative Director of Song Zu, Australasia's most awarded Music and Sound Design Company with Studios in both Sydney and Singapore.
After obtaining a Bachelor of Music at Southern Cross University, Ramesh launched his music career working in studios throughout Sydney as an engineer/producer for various Australian artists as well as his own band who were signed to Warner Music.
Ramesh joined Song Zu at age 23 and by 25 was made Creative Director of the Singapore operation. In this time he worked on some of the biggest campaigns in the world including Motorola (directed by Oliver Stone), Singapore Airlines, Nokia and countless others.
Currently based at Song Zu Sydney, Ramesh has won a string of Awards for his recent work including Smirnoff featuring Pharrell Williams and Bundy 5 (Ain't No Nancy Drink), the latter winning a London International Award, a Gold Clio, an AWARD award and two Adfest awards.
[/col][col class="span3″]
Mat Humphrey
Director
Renegade Films
Mat's work is characterised by his passion for storytelling whether it's comedy dialogue, people being people or intensely emotional drama. Mat has an innate sense of what makes comedy work and an amazing perception about how to sustain emotionally dramatic moments. Mat's work is diverse and he strives to communicate the essence of the commercial and isolate the elements which make the idea work on the screen.
Mat learnt his filmmaking skills making corporate videos, which was a critical point in his career as he learnt to clearly define the intentions of the communication and to resist clouding the idea with his ambitions. He quickly gained recognition in the market place as an emerging talent and relished the opportunity to both write scripts and direct performances with good actors.
Mat has won countless international awards over the last decade. In fact he is arguably Australia's most awarded commercial film director. He puts his success down to a genuine love of a good idea and the business of advertising.
[/col][col class="span3″]
Geoffrey Wharton A.C.S
Director of Photography
Freelance
Geoffrey has been working in the Australian film industry for 25 years and has worked as a Director of Photography specialising in feature film and TV commercial Production for the last 15 years.
He has been fortunate to work with Academy Award Winning Cinematographers, Russel Boyd, Dean Semler and John Seale.
Geoff's cinematic style has been influenced by shooting for both drama directors and fashion stills photographers, ensuring that he has an eye for using the natural beauty of light and applying it in a dramatic way. With his compositions and ability to capture the natural quality of light, Geoff produces classically beautiful images.
Since 1989 he has shot over 400 commercials for high profile clients including Nescafe, Coca Cola, Nike, Toyota, Ford GM, Singapore Airlines, Qantas, Fosters Brewing, and many others.
[/col][/row][/tcontent][tcontent id="AMJ_2013_Electronic"]
Electronic Panel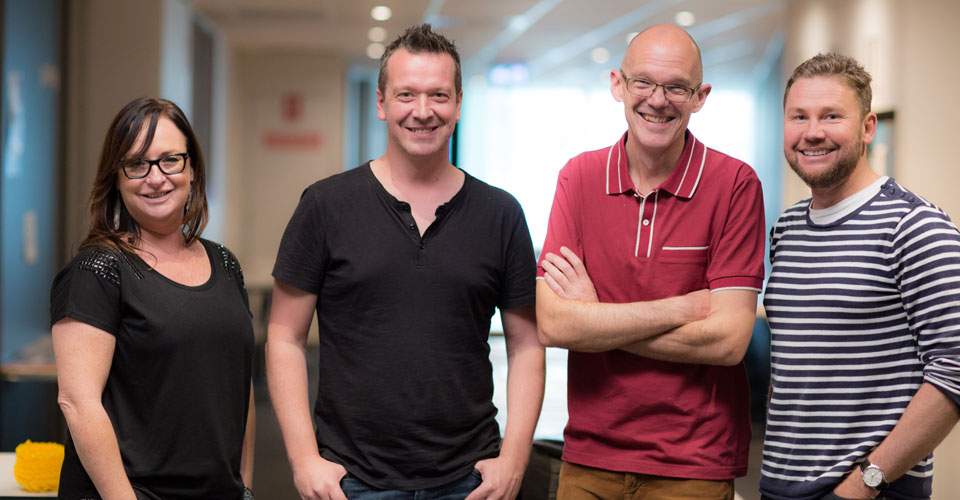 [row class="row-fluid"][col class="span3″]
Jo Sellars
Creative Consultant
Freelance
Originally from Brisbane, Jo started her career as a copywriter at Mojo Brisbane, then moved to Mojo Sydney. She went on to join Ogilvy and Mather where she stayed for 14 years as Creative Group Director. For the last couple of months, Jo's been enjoying life on the "outside", freelancing at DDB Sydney and Droga5. Jo remains a true Queenslander at heart.
[/col][col class="span3″]
Richard Lovell
Senior Art Director
Grey Melbourne
Richard has more than two decades experience working as an art director and creative director in advertising agencies in both the UK and Australia. These include DDB, Y&R, DLKW, Grey London and now Grey Melbourne. He has collected several awards along the way for both creativity and effectiveness, and was responsible for the UK launch campaign for a small online company called eBay.
[/col][col class="span3″]
Paul Dunne
Creative Director
M & C Saatchi
(Chairman of Judges)
From his early days at George Patts in Brisbane, Paul has grown to become one of Australia's leading creatives, working across some of the country's most loved brands. Having created some of the country's most popular and successful campaigns, Paul's portfolio includes work on Arnotts, Woolworths, Huggies, Optus and Qantas.
His work has been recognised by every major Australian awards body, as well as internationally through Clio, One Show, London International, New York Festivals and Cannes.
[/col][col class="span3″]
Chris Johnson
Creative Group Head
Havas Worldwide
With an Arts degree from the University of Sydney, majoring in abnormal psychology, Chris's next move was obvious. Advertising.
Christopher has worked at some of Australia's leading agencies including JWT, DDB and Leo Burnett. Here he worked on all manner of major clients; below the line, above the line, through the line and between the lines. He has won awards at the world's top shows including D&AD, Cannes, Adfest, The Webby's, The Art Director's Club, New York Festivals, LIAA, AWARD, ADMA and John Caples.
He is currently at Havas Worldwide Sydney where he is an integral leader in a new creative department charged with lifting the standard of Havas' Australian output.
[/col][/row][/tcontent][tcontent id="AMJ_2013_Photography"]
Photography Panel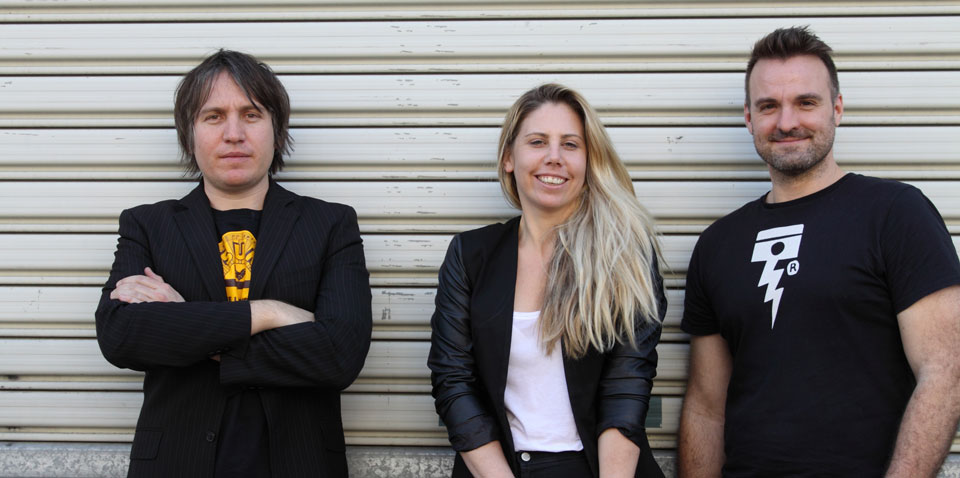 [row class="row-fluid"][col class="span4″]
Cameron Gray
Managing Director
The Pool Collective
Upon completing an honours degree in film theory, Cameron moved to Paris to seek his fortune. Unfortunately there were simply too many small cinemas playing Polanski and Ernst Lubitsch retrospectives, cheap bottles of burgundy and pretty girls for him to get any proper work done.
Returning to Sydney, Cameron spent the next three years in television production, finding a niche scouting locations for directors as diverse as Alex Proyas, Steve Rogers, Garth Davis and Bryan Singer.
In 2002 he entered the world of photography, producing commercial projects for photographers both in Australia and abroad. After eight years as a freelance producer both in and outside of agencies such as DDB Sydney, he finally found a permanent home at The Pool Collective where they seem to tolerate his penchant for French cigarettes and cowboy hats.
[/col][col class="span4″]
Juliet Taylor
Photographer
Award-winning international photographer Juliet Taylor discovered her passion for photography in a twist of fate while studying dentistry in the UK. She returned to Sydney and has gone on to develop a career that's seen her shoot for advertising agencies across Australia, Paris, New Zealand and the UK.
With over 10 years experience behind the camera, Taylor is now positioned as one of Australia's top advertising photographers and her flair for capturing honest and arresting subject matter has not gone unnoticed.
Shooting for Internationally renowned agencies such as Saatchi & Saatchi (Sydney and Paris), DDB New Zealand, Clemenger BBDO, Whybin TBWA, Ogilvy, BWM, McCann and BMF, her work has sprung to life an array of campaigns for global clients including Nissan, Renault, Fox Sports, Telstra, Ford, Fosters, Procter & Gamble and Pfizer.
She has gained recognition at home and further abroad in leading publications including Australian Creative (as Australian Hotshop Photographer of the Year 2006), Capture Magazine and B&T. She is listed in the Luerzer's Archive top 200 ad photographers of the world, and in 2012, was featured as the only Australian female photographer.
[/col][col class="span4″]
Danny Eastwood
Photographer
Danny Eastwood initially studied industrial design but after changing direction mid-course he ended up with a degree majoring in photography. Following his studies Danny went on to assist many of Australia's leading advertising photographers and a number of international photographers, including his idol Wim Wenders.
Danny has since created a solid body of work in partnership with some of Australia's leading advertising agencies, including Droga 5, Saatchi & Saatchi, DDB, Leo Burnett, Clemenger BBDO and Ogilvy. He continues to work on personal projects that hone his photographic eye and abilities.
His work has been awarded internationally at the New York Advertising Festival and Luerzer's Archive. In Australia his work has been recognised at AWARD, The Work, Projections and the Outdoor Advertising Awards.
[/col][/row][/tcontent][tcontent id="AMJ_2013_Print"]
Print Panel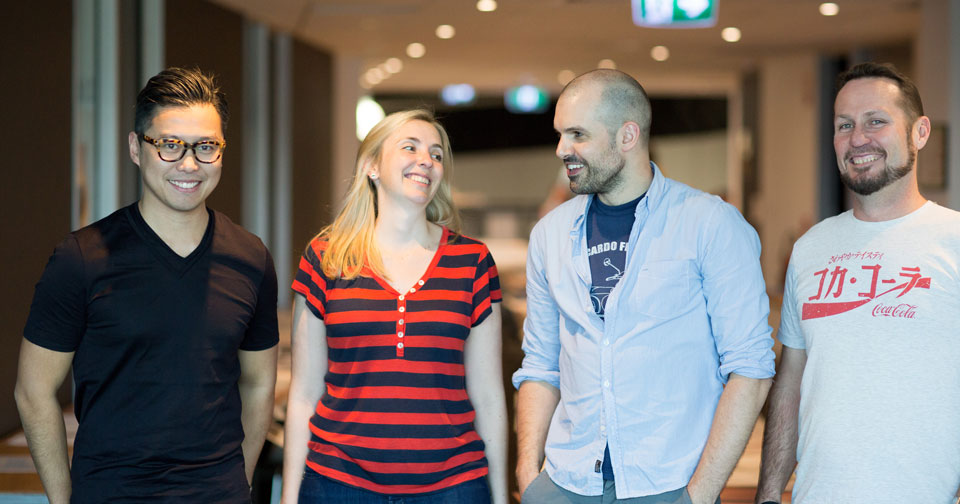 [row class="row-fluid"][col class="span3″]
John Koay
Senior Art Director
JWT Sydney (Panel Chair)
John Koay is an award winning senior art director from Sydney. His keen interest for art, design, popular culture and geeky techy things are reflected through his integrated work across every channel. His work has been awarded in Cannes Lions, D&AD, The One Show, Clios Awards, NY Festivals, London International Awards, AWARD and Effies.
[/col][col class="span3″]
Mandie van der Merwe
Art Director
Wybin \ TBWA Group
Mandie van der Merwe is an Art Director from Whybin\TBWA Group Sydney. After graduating from art school, Mandie, unceremoniously, sold her soul to advertising. But, over the last 10 years, she's bought it back. The payment has been made, painstakingly, with love for her craft and for ideas. She's been responsible for consistently creating award-winning work on some of the world's biggest brands, including MINI, Virgin Money, Nando's, and Woolworths. While writing this bio, Mandie has come to the conclusion that bios are very strange. Most strange, though, is how comfortable she is with referring to herself in the third person.
[/col][col class="span3″]
Adam Bodfish
Copywriter
JWT Sydney
Adam Bodfish is an award winning senior copywriter from the U.K. who is now based at JWT in Sydney. He believes that simple is king. And gets excited by work that turns a complicated brief into something the world can easily understand. He also gets excited by rum.
[/col][col class="span3″]
Michael Kennedy
Assoc. Creative Director
SapientNitro
Growing up in Lismore, Michael escaped to darkest Africa, where he was chased by lions, confronted by angry hippos, shot at by terrorists and earbashed by political despots. It was the perfect preparation for a career in advertising.
His working life started at a boutique Sydney shop writing for Ella Baché, Ritz-Carlton Hotels, Sheridan and Canadian Airlines. He returned to work in Sydney on clients including Seagrams, IBM, American Express, Kimberley-Clark and The Economist. He was Creative Group Head at GPY&R Brisbane, on Suncorp, ENERGEX, Queensland Government, Telstra and Asia-Pacific Breweries before joining SapientNitro, where he works across the national network, producing connected thinking for a diverse range of clients. Michael enjoys a good book, a good surf and a great brief.
[/col][/row][/tcontent][/tcontents][/tabs]